I am simply smitten.
I have not been able to get you out of my head for days.
You are the most stunning thing I've ever seen...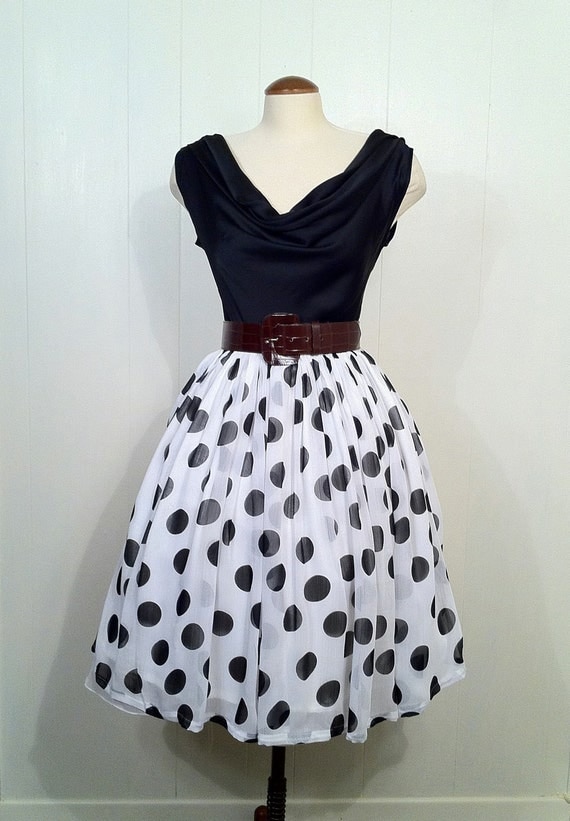 I am indisputably, unquestionably, most certainly IN LOVE with YOU!
We are soul mates, I have not doubt about this. We were meant to be one with another.
I know this is true love.
Imagine you and I and our vintage tandem...
Can you even imagine the pictures we could conceive!?!
It was love at first sight.
You really would, complete me.
XOXOXO
(The above is a picture of a black and white polka dot 1950's vintage dress).